Jeff Delivers Results In-Person or Virtual!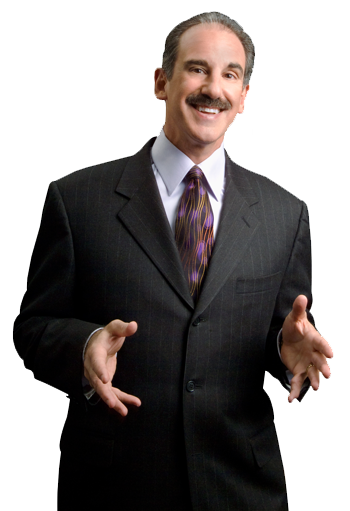 Jeff Blackman, J.D., CSP, CPAE
Business-Growth Specialist
Ignites and inspires you to attain new levels of success!
Helps you outdistance your competition!
Enhances your performance, productivity and profitability!
Accelerates your growth!
Dramatically increases your results!
Doubled my business!

"I began working with Jeff in 1998 and he helped double our business at Burns with a blend of great ideas, structure and ongoing accountability—ensuring we followed through on the plan he helped create. I highly recommend Jeff to any company wanting to grow their business quickly. As good as Jeff is as a business-growth specialist, he's an even better person, who I call a friend."

Bob Williams,

CEO & COO

Burns Entertainment & Sports Marketing, Inc.

& author of

The Brand Agent more of Bob's success
Wisdom and Wit
Those who want to win BIG in today's competitive marketplace, call Jeff Blackman. He's a speaker, author, success coach, broadcast personality and lawyer. He heads Blackman & Associates, a results-producing business-growth firm in the Chicagoland area. His unique creative services, carefully crafted programs and bottom-line coaching and learning-systems—in-person or VIRTUAL—help clients drive relationships, revenue, results and rewards.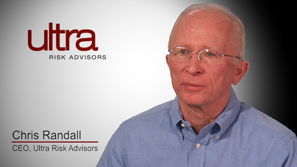 Jeff's Positive Impact!
Jeff's clients call him, a "business-growth specialist." His customized Referrals: Your Road to Results learning-system, helped one financial services client generate $230 million directly from referrals, in only 23 months!
Whether Jeff works with you once, or once-a-month in an on-going learning-system, he helps you outdistance your competition and reach new levels of unprecedented success. His high-energy and high-content messages have immediate take-home value.
Hall of Fame Speaker
•

Bestselling Author

•

Coach

•

Broadcaster

•

Lawyer

As a speaker, author, success coach, radio/TV broadcaster and lawyer, Jeff combines his background to help you become an even more powerful, persuasive and profitable—individual, team or company.

Since 1982, Jeff has shared his positive and profit-producing messages with numerous; Fortune 500 companies, closely-held businesses, entrepreneurial driven organizations, solo practitioners and association audiences throughout the world.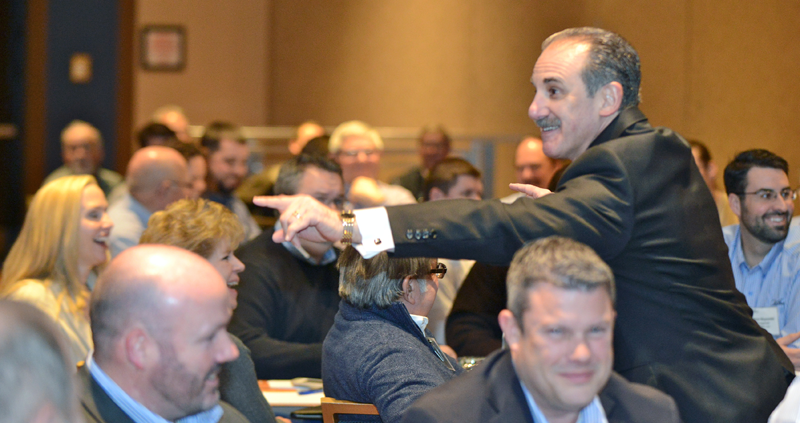 Jeff is a Contributing Editor or columnist to many magazines and newspapers. His best selling books include; the Opportunity $elling® sales quotation book, (Prosperity Press.) The revised and upgraded 5th edition of Peak Your Profits, (an Amazon Bestseller / Networlding Publishing). The bestselling RESULT$ and Carpe A.M. • Carpe P.M. – Seize Your Destiny™ books, (The Results Collection.) And Stop Whining! Start Selling!, (Wiley), achieved "Bestseller" status at Amazon within one month of its release. Jeff's new book, BULLSEYE! Hitting Your Targets at Home and at Work, (AVIV Press), was published on December 2nd, 2022—and four days later—became an Amazon best seller in multiple book categories. Jeff's free e-zine, The Results Report is read by subscribers in 58 countries. (Please join our virtual family now and receive your free bonus gift!)
As an audio-author, Jeff's results-strategies were featured on Nightingale-Conant's Sound Selling. POPP Publishing released/distributes Jeff's audio business-growth system: Opportunity $elling® – Six Profit-Producing Steps to Multiply Your Earnings and the RESULT$ CD. Jeff has also written and hosts two video learning-systems published by JWA Video; Profitable Customer Service and How to Set and Really Achieve Your Goals. All of these programs are distributed worldwide.
As a radio and TV talk-show host, some of Jeff's guests have been; talk show host Oprah Winfrey, broadcast journalist Ted Koppel, comedian Jerry Seinfeld, magician Penn Jillette, Apollo 13 astronaut Jim Lovell and Olympic decathlete gold-medal-winner Caitlyn Marie Jenner, (born William Bruce Jenner).
Jeff also graduated with honors from both the University of Illinois and the Illinois Institute of Technology Chicago Kent College of Law.
Award Winner
•

Proven Pro

Jeff is a member of NSA – the National Speakers Association. On August 4th, 2008 at the Marriott Marquis in New York City, Jeff was one of five elected inductees into NSA's Speaker Hall of Fame. He was awarded the Council of Peers Award for Excellence (CPAE) designation and a CPAE statuette. Jeff was introduced by two of his closest friends, CPAEs Chuck Reaves and Frank Bucaro.

Since its inception in 1977, only 245 professional or celebrity speakers have been selected and honored worldwide, including; Ronald Reagan, Colin Powell, Zig Ziglar, and Norman Vincent Peale.

CPAEs are selected for their skill and mastery in seven areas for speaking excellence; originality of material, uniqueness of platform style, experience, delivery techniques, client and peer image, professional integrity and communication skills.

Jeff is also one of less than seventeen percent of professional speakers worldwide, to receive the CSP or Certified Speaking Professional designation from NSA.

And in June, 2008, Vistage, the world's leading CEO organization , named Jeff Fast Track Speaker of the Year, based upon the quality and impact of his content and delivery.

What's really ironic, is that as a child, Jeff couldn't speak! To see and hear more of this story, please take a peek at 1st Grade Teacher Taking Grateful Former Pupil to Cubs Game and My Favorite Redhead in News & Media. Or watch Jeff's Hall of Fame Acceptance Speech.

Jeff also serves on the advisory board of Teer1, a software platform and consulting firm for companies to encourage, manage and leverage their employee volunteering.
Keynotes
•

Seminars

•

Workshops

•

Coaching

•

Consulting

•

Learning-systems

In business, quality is measured by results. Jeff guarantees results. Be sure to take a peek at his incredible No-Risk Assurance. As a dynamic and multi-faceted business-growth specialist, Jeff shares his positive and profit-producing messages with corporate, association and entrepreneurial audiences throughout the world. From the boardroom to the ballroom. From audiences of one to one thousand, his highly researched and compelling presentations engage, educate, entertain and inspire!

Each program or results-session, in-person or virtual—is a customized creation that meets and exceeds your objectives. Plus, Jeff is singularly focused on helping you achieve and surpass your desired outcomes. His upbeat, unique, humorous and creative style motivates you and others to "make it happen!" His "how-to" messages help you and your team…develop and execute your "action plan!"

As Jeff says, "You're not compensated for intent, you're compensated for results!"

Business-growth focus areas:

With your input and Jeff's experience, together you can create. Create memorable and meaningful programs—in-person or VIRTUAL—to enhance you and your team's self-development, performance and profitability. Quickly. Ethically. Dramatically!
Happy husband
•

Devoted father

•

Nutty Chicago Sports and Foodie Family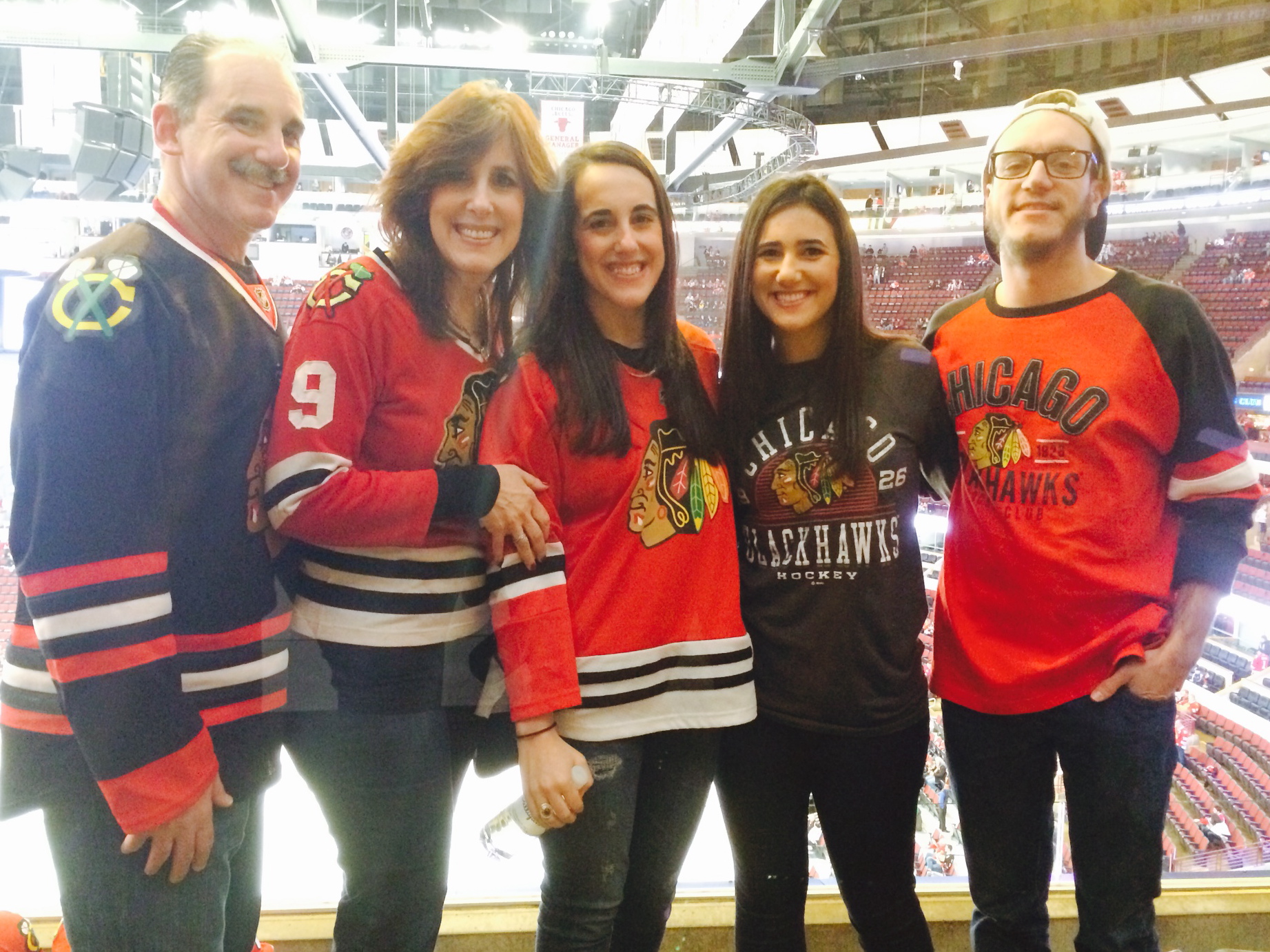 Jeff is a happy husband, devoted father, veteran softball player, avid biker—and a loyal or nutty Chicago Cubs fan! He and his family are also crazy Chicago Blackhawks, Bears and Bulls fans. (They also love the Cubs, yet spend lots of their time, aside from the 2016 World Series Championship, consoling Jeff!) On Sunday nights, the Blackmans can often be spotted together at a local hip, happenin' or dive restaurant…eating, talking and laughing!
Jeff Blackman helps you create profits through people!®