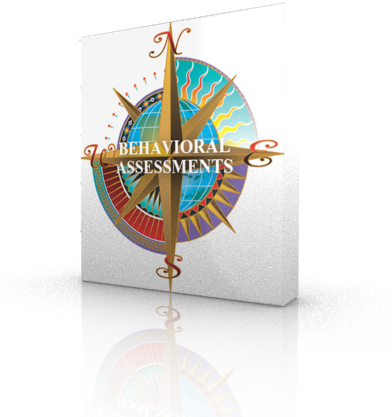 What's driving current or prospective members of your team?
Your salespeople?
Service pros?
And leaders?
What causes them to produce, lead or loaf? What motivates them to attain, or not attain, new levels of success? What direction are they headed? Where do you want their journey to go? How valuable would it be, if you had the answers to these questions?
Well now you can, with the Success Insights Style Analysis Reports:
Success Insights: Behaviors
Success Insights: Workplace Motivators and
Success Insights: Sales Skills Index
Other clients have quickly discovered these customized reports, focused on:
SALES
SERVICE or
MANAGEMENT / EXECUTIVES
Help them improve the performance, productivity and profitability of their team.
What do clients think?
Bob Williams, CEO & COO of Burns Entertainment & Sports Marketing said:
"The assessments are becoming more and more valuable to us. Nice to NOT have to go with only your gut…"
Stewart Day, President of Day Communications and Daycom Media declared:
"These reports have completely changed who I hire and how I hire. I'll never hire a lame duck salesperson again. They have transformed my company. I haven't made one bad hire since using these reports. It weeds out those who would devastate my company. Here's my advice to my fellow leaders, if you're considering hiring/coaching a salesperson and these reports don't help you produce the right results, I'll give you a hundred dollars!"
Paul Fisher, Vice President, Sales & Marketing Bass Security Services, Inc. said:
Fantastic. Relevant. Significant.
"Jeff has helped us significantly in coaching, mentoring and better understanding our sales associates. Plus, the sales instruments/reports we use are fantastic! They identify strengths and potential obstacles to my team's success. I now understand each individual's value and contribution to our company, as well as what relevant areas of improvement to focus on. If you lead a sales team and want to better understand them, engage Jeff now! He's a wonderful advisor, consultant, collaborator and mentor."
Jim Geagan, Vice President and General Manager of MidContinent Lumber Dealers stated:
"I wanted to pinpoint one area(s) of each person's performance that showed room for growth and improvement. We met with success in each case. Reviewing the results opened the door to discussions on; customers, suppliers and even how we do business. We've found the entire experience to be helpful, valuable and beneficial."
Here's a brief overview of each instrument and report:
SUCCESS INSIGHTS: BEHAVIORS
Helps you identify "HOW" a prospective hire or current member of your team sells, serves or leads.
Key results and benefits are:
knowing how to spot winners
evaluating the performance of new and existing pros
uncovering strategies to maximize customer and client relationships
creating the ideal environment that person requires for success
showing leaders how to get the most out of their team, to coach, motivate and generate the greatest results
reducing employee turnover and replacement costs
transforming slumps into winning ways
SUCCESS INSIGHTS: WORKPLACE MOTIVATORS
Helps you identify "WHY" a prospective hire or current member of your team sells, serves or leads.
Key results and benefits are:
knowing what causes a pro to move into action
discovering what drives their behavior
learning what inspires their "passion"
uncovering the "attitudes" that influence and produce the behaviors that drive or don't drive execution and results
understanding the cause(s) of conflict, (what produces career satisfaction and success or despair and disappointment)
increasing personal and professional success and fulfillment
converting "possibilities" into "realities"
SUCCESS INSIGHTS: SALES SKILLS INDEX
Helps you identify "CAN" a prospective hire or current member of your team sell.
Key results and benefits are:
discovering if your team members handle each sales opportunity, the way top producers do
identifying seven distinct steps in the sales process and determining within each step, a sales pro's strengths or weaknesses
simplifying the coaching and training process, while maximizing results
creating renewed sales focus and discipline that generates the right results
building confidence and a winning team
boosting sales
A sales, service or management pro completes each instrument's online version at a URL we'll create just for you.
We then develop the customized, accurate and insightful multi-page reports on each person's behaviors, motivators and if appropriate, sales skills.
By knowing each person's how…why and can…helps you answer:
"Will they sell?"
"Will they serve?"
"Will they manage / lead?"
How long does each report take to complete? Depending on which report is being used, only about 10 – 20 minutes each.
So sixty minutes ±, (since it varies with each person), of your pro's online responses, helps you generate a lifetime of results and profitability.
Of the companies that use assessment technology like this to aid hiring, education, training and retention, 96% report significant decreases in turnover.
Plus, you and Jeff will schedule a telephone meeting, to discuss the analysis/reports and formulate a game plan for growth.
And there's no risk. If you don't feel your results exceed your investment, we'll refund your investment. By the way, no one has ever requested a refund!
If you have questions, would like to discuss the reports and their investment(s), or would like to create a URL for your team or selected individuals, in the areas of:
sales
executives / leadership / management
benchmarking
additional sales and sales leadership skills
customer service, etc.
Simply call Sheryl Kantor at 847.998.0688, send her an e-mail at [email protected] with the words "Results Now" or complete the quick and easy Results Request form.
The real questions to consider are:
How much will a wrong hire or current low-producing salesperson, sales leader, service pro or executive/manager/leader cost you, in terms of:
Hiring costs?
Training costs?
Lost opportunities?
Internal conflict?
Stress?
Outplacement costs?
According to Cornell University and Saratoga Institute research, estimates of the total cost of losing a single employee ranges from 30% to 150% of an annual salary. Ouch!
For profits, you need people who perform. Since compensation is usually your greatest expense, achieving higher returns from that investment, must be a significant objective.
The selection and retention of the right people, is crucial to your success and profitability.
To attain new levels of performance and profit, please send an e-mail to Sheryl Kantor at [email protected] with the words "Results Now," give her a buzz at 847.998.0688 or complete the Results Request form.
Together, we can help you create profits through people!®
(Style Analysis is a registered trademark of Target Training International.)

Growth tools:
Opportunity $elling® CDs (audio learning-system)
Stop Whining! Start Selling! (book)
Peak Your Profits (book)
RESULT$ (book and/or CD)
Carpe A.M. • Carpe P.M. / Seize Your Destiny! (book)
Opportunity $elling® (sales quotation book)
Profitable Customer Service (video)
How to Set and Really Achieve Your Goals (video)
Behavioral Assessments (Sales, Service & Management)