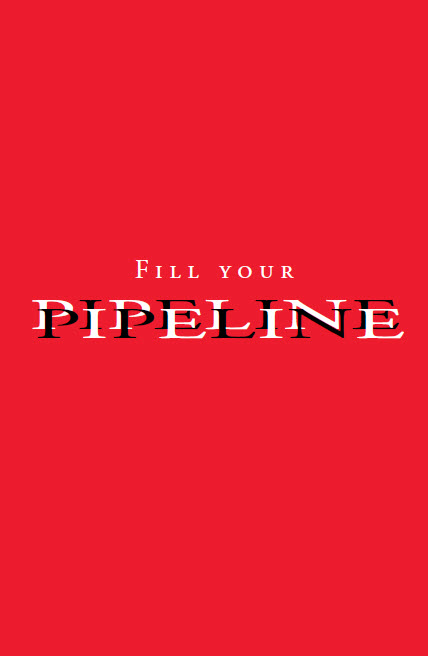 Always be on the lookout for opportunity. Shake the bushes. Pound the pavement. Circulate to percolate. Constantly search for new prospects, who have problems to solve, needs to fill and dreams to realize.
Serve your current customers with a vengeance. Yet, don't get comfortable. Comfort and complacency can sneak up and bite you on the behind or whack you on the side of the head. It's a bottom line boo-boo.
And don't put all your eggs in one basket. Things change. Instead, be like a farmer. Till the soil. Plant lots of seeds. Nurture them. Grow them. Harvest them. Reap the rewards. Then, plant more seeds. Watch your farm flourish.
Always be observant. Be creative. Be resourceful. Ask for referrals. Sniff for success. Prowl for potential. Find your future.
Forever, fill your pipeline.
© Blackman & Associates, LLC
The preceding is excerpted from Jeff Blackman's RESULT$: Proven Sales Strategies for Changing Times.


Jeff is a Hall of Fame speaker, best selling author, success coach, broadcaster and lawyer. His clients call him a "business-growth specialist." If you hire speakers, please contact Sheryl Kantor at: 847.998.0688 or [email protected]. And visit jeffblackman.com to learn more about his other business-growth tools and to subscribe to Jeff's FREE e-letter, The Results Report. Jeff's books include; Stop Whining! Start Selling!, (an Amazon Bestseller), and the revised 4th edition of the bestselling Peak Your Profits. You can also stay connected with Jeff via Facebook, LinkedIn and Twitter: @BlackmanResults