A great blessing of my personal and professional life, is having a large network of really talented folks. They bring vast knowledge and a unique perspective to topics important to you and me. The kinda stuff that drives results. Consistently. Dramatically!
That's why I enjoy my time with Dr. Alan Zimmerman, a friend, fellow Hall of Fame speaker and author, The Payoff Principle: Discover the 3 Secrets for Getting What You Want Out of Life and Work. Here are edited excerpts from a recent conversation:
Jeff Blackman: What's the Payoff Principle?
Dr. Alan Zimmerman: Everybody wants to be happier and more successful. Get bigger, better results on and off the job. The question is: How? Some think the answer is in one's attitude or passion. Many books tell us, "Attitude is everything." Yet we all know people with a passionate attitude, but they aren't going anywhere in particular.
Others think the answer is found in purpose. We're taught, "If we don't stand for something, we'll fall for anything." It's good advice. However, the world is filled with good-intentioned, purpose-driven people with no idea how to turn their ideals into reality.
Still others think the way to get desired results is with process. They'll say, "Don't bother me with pop psychology, touchy-feely info. Just tell me what to do." That works for a while, but it comes with a high relational cost.
From my 30 years of research, I'm convinced those approaches are partial truths. To have the happiness you want, to achieve the success you desire, you can't focus on just one of those three elements. You need a formula with all three. That Payoff Principle formula is: Purpose + Passion + Process = Payoff.
JB: How does it work?
AZ: When you find purpose in what you do, exhibit passion for the outcome, and master the process to make it happen, you produce the payoffs you want, need and deserve. You become a "Producer!"
JB: For most, what gets in the way of their success and happiness?
AZ: They don't know what they really want. They spend their lives thinking, "I don't know what I want to do when I grow up." So their lives, careers, and relationships are oftentimes a mishmash of trial and error, versus a straight path to what will bring them the success and happiness they desire. If you don't know what you really want, your only alternative is to settle for less. And that'll depress you or defeat you.
JB: What questions should one ask, to determine what they really want?

AZ: I suggest people write down three phrases: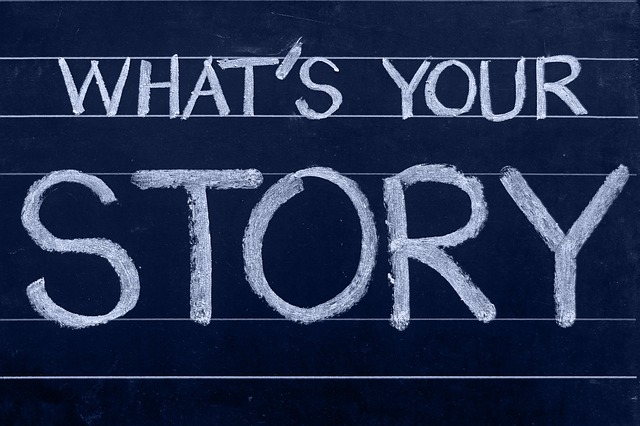 1. "Success is..."
2. "Happiness is..." and
3. "The most satisfying life would be..."
Over the next ten days, take ten minutes daily to write down whatever answers come to mind. It's the first step towards getting/achieving more of those things.
Here's another useful exercise. Imagine a three-legged stool. Each leg asks a key question. When you answer these questions, you build the top of the stool or you define your purpose in life and work.
First, ask yourself: "What am I good at?" You have several talents, strengths and abilities. Write them down.
Next, ask yourself, "What excites me?" Look at how you're wired. What stirs your juices? Or doesn't? Some activities make you feel alive, others might diminish your spirit. Also answer, "What would I do, if I knew I couldn't fail?" and "What would I do, if no one would say 'No'?" You'll get energized about your answers!
The third leg of your stool asks, "What difference do I want to make?" The first two legs or questions are focused on you, your talents and feelings. The third question focuses on people or situations beyond you. Maybe you want to solve problems for customers, develop employees into leaders, or raise financially independent children. Write down the differences or impact you want to make.
When you answer these questions, you'll know what you really want. You'll know what meaningful success and true happiness mean to you. And now, you'll have a clearer path to follow.
JB: Since attitude drives choices and behaviors, how does one change or improve their attitude?
AZ: Let's reframe just a bit and talk about Passion, the second ingredient in The Payoff Principle. Passion has three elements: Attitude, Persistence and Character. Some have a positive attitude, yet not much to show for it, because they lack persistence. Others may have a winning attitude yet their behavior choices are anything but winning, because they lack Character.

Attitudes though can be changed or improved by applying a few key strategies. First, see something positive in every situation. Life isn't totally good or bad. Yet when you can see "good" you'll maintain your attitude.

Second, expect good things. Psychology repeatedly proves the power of the self-fulfilling prophecy. If you expect a bad day, you'll find something to gripe about. If you expect a good day, you'll find lots of good things happening. So look for them!

Third, counteract every negative with a positive "but." I often have clients take a piece of paper, and put a line down the middle. They write the word "Problems" on the upper left column and the word "Blessings" on the upper right column. Then they list every problem and its counteracting blessing.
One woman wrote:
"I lost money in the stock market … but I have my house and other valuable assets."
You can focus on the left column and be depressed, or you can focus on the right column and create an empowering positive attitude.
JB: What's a "Mind Binder?" And how can it/they be altered or eliminated?

AZ: A Mind Binder is a repeated negative comment. It binds success and ensures our failure. One might say things like:
"I can't remember names." or "I can't stick to a diet." or "I can't afford that." or "I can't close that sale." or "I'll never get ahead."
Mind Binders are dangerous to think or utter. The more you do so, the more you're stuck with its corresponding losing behavior. You perform as you tell yourself and you won't rise above your own negative self-talk.

To take control of your mind, success and happiness, do two things. First, when you catch yourself thinking or speaking a Mind Binder, say "Cancel! Cancel!" This puts a counteracting command into your thoughts that'll neutralize your Mind Binder. Second, talk back to yourself firmly, repeatedly. Tell yourself, "Stop it! Just stop it!" With practice, you get rid of Mind Binders holding you back.
JB: With demands at work and home, I hear others exclaim, "I'm overwhelmed!" How does one achieve balance?

AZ: You need Purpose, Passion, and Process working for you to get the Payoff of balance, as well as other payoffs.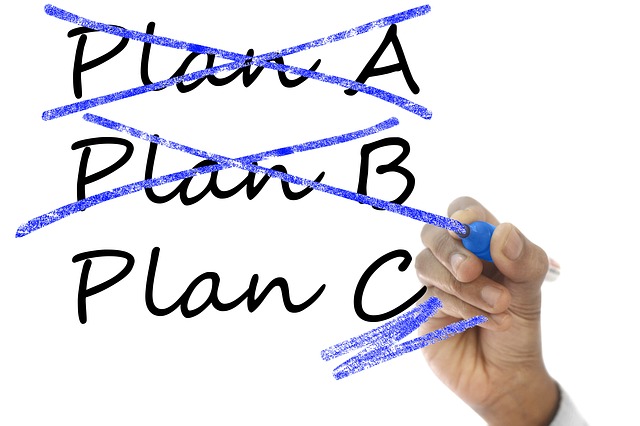 Purpose: Define what's most important to you and do those things. Let go of good things to have better things in your life. There isn't time for everything.

Passion: Look at how you use time, at work and at home. Every activity adds to your passion and energy, or subtracts from it. Eliminate passion-subtracting activities.

Process: Get the skills you need, to get the results you want. Quit complaining. Learn something, to do something.

JB: What's the role of risk?
AZ: It's critical. If you want more of anything; a bigger paycheck, a healthier body, stronger relationships, it requires leaving your comfort zone. What got you here, won't take you there. If you want bigger, better personal and professional payoffs, leave your comfort zone and take more constructive risks. My research tells me, a risk is constructive when you get two or more "yes" answers to these questions: Is it necessary? Is it cost effective? Will it work? Is it worth it?
For more payoffs that'll be worth it, please take a peek at: www. DrZimmerman.com