For basketball fans, there are no months better than March and early April. Affectionately dubbed March Madness, it's a time with a seemingly endless string of basketball games; the NIT (National Invitational Tournament) for men's basketball, plus the Big Dance - the NCAA (National Collegiate Athletic Association's) tourneys for men and women. And as a bonus, there's your state high school tournaments for the boys and girls.
One could literally watch, hundreds of games. Have you been cancelling appointments and telling folks you'll see 'em in mid-April?!
While it's a time for school spirit, alumni support, community involvement and playing heroics, it's especially fun, when your team keeps winning, surviving, advancing!
Then, fans, journalists, coaches and broadcasters devote hours of discussion and debate to match-ups, playing styles, brackets, upset specials and bold predictions.
One of the best b-ball analyzers and prognosticators is Clark Kellogg. If you're a basketball fan, your immediate reaction is, "Yep, he's good!" If you're not, you'll soon still value his opinions and insights.
In the summer of 2005, Clark and I were speakers on the same program. That gave us the opportunity to chat about lots of stuff. Especially, winning.
That's a topic, Clark knows lots about. As an observer and a participant.
First, some quick background info on Clark. He played his college ball at Ohio State. In 1982, he earned All-Big Ten and Most Valuable Player honors. He then became the Indiana Pacers number one draft pick. He was a unanimous selection to the 1982 NBA All-Rookie Team.
Clark only played five NBA seasons before retiring with chronic knee problems. He had career averages of 18.9 points and 9.6 rebounds per game.
As a broadcaster, he's in his 26th year as a college basketball analyst for the NCAA's Tournament coverage. And for 21 years, Clark was a TV analyst for the NBA's Indiana Pacers broadcasts.
So when it comes to winning, competition and preparation, it's fair to say, Clark is a reputable and credible expert.
The last time I saw him, was on February 25th, 2012. It was about 30 minutes before tipoff at the University of Kansas' Allen Fieldhouse. It was the final time Kansas would meet Missouri, as a conference foe. (Mizzou is now in the SEC or Southeastern Conference.)
I was at the game with our eldest daughter Brittany, at that time, a Kansas senior and a rabid KU basketball fan.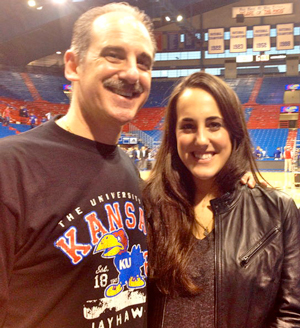 I said, "Brit, that's Clark Kellogg." She asked, "How do you know?" I told her, "Six-foot, seven-inch guys are easy to spot and we know each other!"
As I bellowed-out, "Clark!" he stopped and greeted me with a warm handshake and big smile.
While our conversation that afternoon was brief, I never forgot what he shared with me thirteen years ago. Here are excerpts.
Jeff Blackman: What do all winners have?
Clark Kellogg: Winning starts with an attitude. It's striving for excellence. Wanting to be good. Winners put in the time and energy. It's more than wins and losses, it's how you go about becoming better. It's a desire.
Winners must constantly prioritize. And that's a constant struggle. Because you have to ask yourself: What's important? Where will you invest your time? What will you sacrifice?
Winners know it's a juggling act. And it really never ends. I still wrestle daily with what I need to do vs. what I like to do. Where do I invest my resources?
JB: In the mid to late 80s, you were running up and down the court with some of the greatest NBA players of all time, what was that like?
CK: Going up against the Chicago Bulls' MJ (Michael Jordan) was phenomenal. He was so competitive. His will, skill and determination. When something was at stake, he rose, repeatedly. He took things personally between the lines. Yet his greatness elevated, when he learned to play as a teammate. That's when he really became a winner.
I also bumped heads with Charles Barkley. He had strength, tenacity and the will to make it happen.
However, the greatest winner I ever played with, was Herb Williams at Ohio State and with the Indiana Pacers. He really knew the game and played with energy and passion.
JB: What lessons has basketball taught you about life?
CK: Life's not always fair, but what you put in the wash, comes out in the rinse. We're not all blessed with the same gifts or resources. Yet when you don't win on the "scoreboard," you may still win because you've done your very best. That's as immediate as it gets, even in defeat.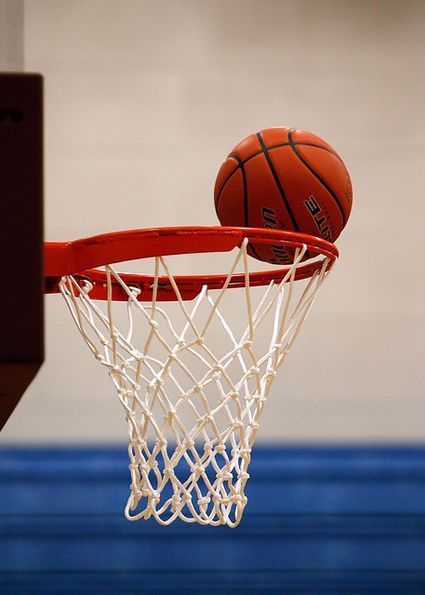 In 1979, in high school, I played for Cleveland's St. Joseph's Academy in the Ohio state championship game. We lost. At Ohio State University in 1980, my teammates and I battled Indiana for the Big Ten championship. We lost. Then, in 1982, we fought Minnesota for the conference crown. We lost again.
Yet, what I learned is, when you compete for the top prize, you have to be ready, with integrity and passion. Then, you can do your best, know you did your best and realize, you may still come up short.
You see Jeff, winners are thought of, in a different light, for when you compete valiantly, there's self-respect and the respect of others.
Yet don't be burdened by expectations, focus on the opportunity to elevate your performance and your teammates. When you're a key cog, your responsibility goes beyond just being ready, i.e., when you're a high draft pick, others have confidence in your ability. Use that confidence, to deliver the right results.
JB: Clark, if we head to the hoop on my driveway, for a spirited game of HORSE, who wins?
CK: Jeff, I think I could handle you!
(In 2010, Clark played President Obama in a game of POTUS, "President of the United States" and lost!)
So what lessons has Clark taught us?
There are many:
• winning starts with an attitude
• execution must be preceded by planning and prioritization
• desire and passion must be converted into action
• pay close attention to your competitors, what can you learn
• pay close attention to your teammates, how can you help them excel, so you all win
• study the superstars, what makes them super
• acknowledge an individual's unique strengths and talents, yet know that teams win championships, (success is never a solo journey)
• believe in your self, confidence matters
• be smart, keep moving
• accept, that on occasion, life ain't fair, stuff happens, you might lose, (yet the key is, what's your next move)
So now, convert this message of March Magic and an Awesome April, into...
a Marvelous May...
a Jammin' June...
a...
To see one more basketball-related story, about another winner, please click below to read this popular blog post about my experience with Dallas Mavericks owner Mark Cuban: