Did you see the blockbuster ESPN Films and Netflix documentary, The Last Dance—about Michael Jordan and the Chicago Bulls? If so, our guest was featured in it. She's an award-winning journalist, who over the past 30+ years, has worked for the Chicago Tribune and ESPN.
She's the author of three books, most recently, the bestselling State: A Team, a Triumph, a Transformation. Plus, she's also an assistant professor at Northwestern University's Medill School of Journalism.
To her many readers, students and admirers, she's Melissa Isaacson. To me, she's Missy. Because I've known her since she was five years old! Missy and my younger sister Tammie, have been friends since childhood.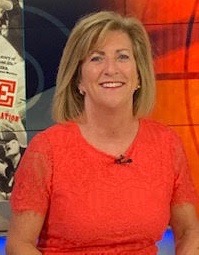 Missy knows about winning and winners. As an athlete herself, and by covering for decades, some of the greatest winners in the history of sports; at the Olympic Games, Super Bowls, NBA Championships, Stanley Cups, the Final Four, Wimbledon and other memorable moments of athletic competition.
Jeff Blackman: How did your relationship with Michael Jordan begin?
Melissa Isaacson: At the Chicago Tribune. I was given the Bulls beat in 1991, taking over for Sam Smith, who was just coming off his book, Jordan Rules. I was so worried about not falling on my face, meeting Michael didn't mean anything more than any other task.
I don't have any memories of having to win him over, that reaffirms my memory, that it was easy from the start. He was exceptionally respectful of me as a professional, and as a woman.
Michael was generally, very accessible, patient. I remember him standing at his locker until every question was asked, often from the smallest media outlets or foreign reporters for whom English was a second language.
JB: What qualities, made Michael so unique and such a remarkable competitor?
MI: No one worked harder than Michael every day in practice. He's famous for competing in scrimmages as if they were games. Teammates bristled at his ruthlessness, both physically and verbally, as he demanded a certain intensity from himself and others. He wasn't out to make friends and he didn't make many.
But as gifted physically as he was, he pushed himself to new levels. He wasn't a good post-up player, so he made himself one of the very best. He wasn't always a physical specimen, and he made himself into one through diet and workout routines.
Ultimately though, it was his unselfishness that finally pushed the Bulls to a championship level. Realizing the team wouldn't be successful, until he brought out the best in his teammates. Through the Bulls triangle offense, Michael passed-up on last-second shots, (John Paxson and Steve Kerr became famous for their championship game-winners, with assists by Michael).
JB: What lessons have professional sports, taught you about life?
MI: I did see such traits as selfishness and greed unravel many a team. With some of the mediocre Chicago Bears teams I covered, one of the many reasons—was the glaring lack of any players to take leadership and ownership roles. They either lacked confidence or didn't want to be blamed for the team's failure. Players who should have stepped forward, shrunk from responsibility.
It's not easy to be the leader. And not everyone is perfectly suited for it. But at a certain point in any pursuit, someone has to step forward and lead. Others must follow. Failure is more often a case of absentee leadership than not enough decent followers.
JB: You know how to tell a great story, so what lessons can you share about effective storytelling, that'll help a reader, who's a leader, business owner, sales pro or someone looking for a new opportunity or job…to become a more effective and persuasive storyteller?
MI: Get to the point. Don't waste words. In journalism, being concise, paring down great amounts of material to the bare minimum is key. DON'T repeat yourself. There's nothing worse than someone, verbally telling a story, who gets a small laugh and tries to milk it by repeating or stretching out the story. Or worse, they didn't get a response and won't let go. And there's nothing worse in a written piece, when writers repeat themselves.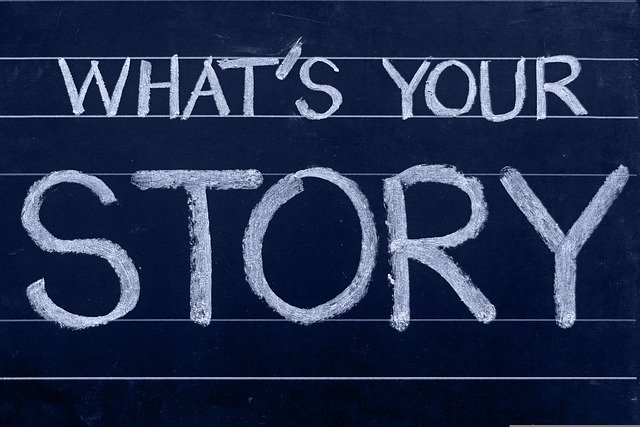 Like in journalism, an effective lede grabs the reader (listener) and pulls them into the story from the very first words. It's compelling and makes you want to continue reading (listening). An anecdotal lede is always a good way to begin. Don't bury it.
JB: Missy, your Chicago Tribune column, Something's not right with mom…and now, dad — about your parents' battle with Alzheimer's, as I've told you…is the most compelling, touching, honest and compassionate story, I've ever read about this nasty disease. What's your advice to any family member, who has a loved one battling Alzheimer's?
MI: Thanks Jeff. I heard more about that story than any I've ever written. It felt good, because at first, I wasn't sure if I was somehow betraying my parents' privacy. But people told me it made them feel less alone. It's a very isolating disease, so talking to others going through it can be helpful.
Another thing is something someone once told me when my parents were in the early stages of the disease, which can be the most frustrating because you can feel—if only they tried harder or wrote things down, it would help. Of course, that's not true. And patients can be combative. It's all awful, but that time can be particularly so. But someone told me to actually try to cherish that period, because with Alzheimer's, it only gets worse.
It doesn't sound like a very cheery proposition, but it helped me be more patient. When they ask to be driven to their office when they retired 20 years ago, getting in the car and driving around the block a few times, is again a calmer, even soothing alternative than refusing. Making your loved one as happy and comfortable as possible, regardless if it makes sense to you, is the best way to go.
To read Missy's brilliant article, please go to:
JB: What are some of the funniest, strangest experiences of your career?
MI: Some had nothing to do with games. Like the time I shared a limo from the airport back home—with a man whose lap I fully fell into, while I was trying to impatiently and foolishly hand the driver my credit card at a light. It became considerably more embarrassing, when we dropped him off first. At a monastery. And the driver told me he was a monk!
JB: What coach do you have the greatest respect for? How come?
MI: My first high school coach, Arlene Mulder, because she was a teacher first. She believed in having every player invested in the team by making everyone feel in some way an important part of the team. It was that team-first unselfishness that allowed a small team from Skokie, Illinois win the state championship in 1979 when it was a single class tournament and more than 500 teams competed.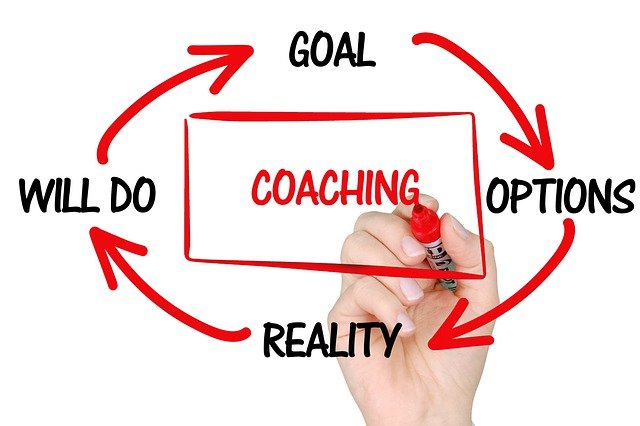 She understood how to motivate better than any coach I ever observed. She later would become the five-term Mayor of Arlington Heights, Illinois. The first woman elected to the position in the history of one of the biggest suburbs in the United States. (Missy was a starting guard on that state championship team. This Niles West team's remarkable story, is told in Missy's bestselling book, State: A Team, a Triumph, a Transformation. Plus, Missy was inducted into the Niles West Hall of Fame in 2016.)
JB: In your storied career, what moments or experiences, will forever be "the highlights" and how come?
MI: It would be hard to talk about my career without talking first about the Chicago Bulls titles or any championship game I covered. And I covered many. But the Bulls' first title at home, the first year I covered the team in 1991 - 1992, was pretty memorable. It remains the only time the Bulls won a championship at Chicago Stadium and the place literally vibrated.
I remember writing that final game story on deadline or I should say missing deadline, because I wanted to make sure to capture the color of the moments after the buzzer. Commissioner David Stern awarded the championship trophy in a teeny room, in the bowels of the stadium, but with Jordan urging his teammates, "Let's show it to 'em…" the team ran back up the steps to the court, marking a tradition that would continue, as Stern from that point on, awarded the trophy on the court rather than in the team locker room.
The part I like to forget, is almost getting crushed on the way down the steps and thinking that would be a hell of an excuse for missing deadline. But with the excruciating sting of champagne in my eyes, I was in the middle of that scene, trying to write down everything I saw in my soggy notebook, while temporarily blinded. I was determined to get that all in the first edition and I did.
JB: And what's a moment in your career, that's a keeper, yet few know about?
MI: When the Chicago White Sox clinched the 2005 World Series in Houston. It was a four-game sweep, incredible that much more, because I had grown up a Sox fan.
I remember being down in the locker room after filing my stories, gathering more interview material for the following days, and first baseman Paul Konerko was one of the last players still there. As we finished talking, he took a final swig from his champagne bottle, put it on the stool in front of his locker stall and walked out.
I have never done this before or since, but with a quick glance around the empty room, I picked up the sticky bottle, about a quarter full, and walked out with it under my legal pad. I wasn't sure what made me do it, it seemed stupid and unprofessional. But I also knew I needed it and when I was spotted with it later by a colleague, there was extreme jealousy that they hadn't thought of it.
I took that bottle, with the champagne spilled out, on the plane back to Chicago. It's one of the few souvenirs I have from my writing days that I kept and value.
Years later, I told White Sox owner, Jerry Reinsdorf about it and laughed…that it was too bad I had no way to prove where it came from and no one would probably believe me. He shrugged. A few days later, I got an envelope in the mail from the White Sox with a foil insignia on a little metal chain, meant as a necklace for the bottle and confirming it was from the World Series champs!
JB: Who is one pro athlete, you'd love to have as a teammate?
MI: There were many Bulls players I liked a lot, from Horace Grant to Bill Cartwright to Bill Wennington. But if I had to pick one as a teammate, it would be Steve Kerr, who went on to become one of the most successful coaches in NBA history. (As the coach of the Golden State Warriors, Kerr has won four NBA Championships.) As a player, he was overshadowed by Michael Jordan and Scottie Pippen, but he always had a great time with his teammates. He mixed incredible on-court intensity with the down-to-earth, kind, likable guy he was off the court—and combined with his enormously high IQ, basketball and otherwise, he would be an incredible teammate.
For more of Missy's winning ways, please take a peek at:
• • • • •
Want to see how Jeff helped one client drive results?
Please take a peek at this video, where Chris Randall, CEO of Ultra Risk Advisors, talks about
Jeff's positive and powerful impact on his team: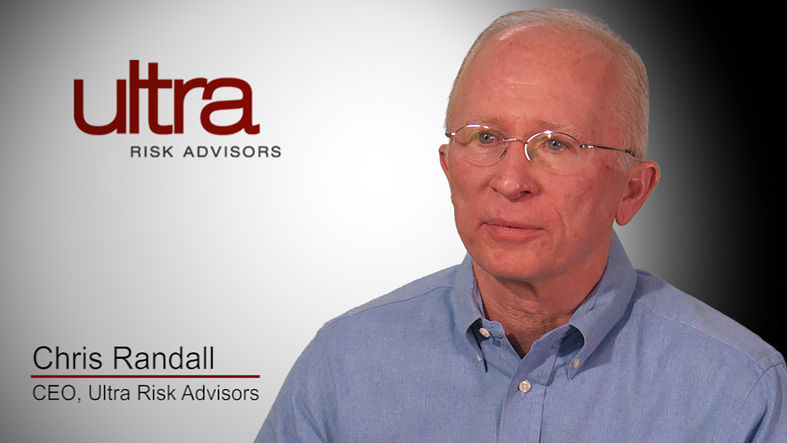 To explore how Jeff can help you and your team drive results—with speaking, training, coaching, consulting and ongoing reinforcment—in-person or virtual, please contact Sheryl Kantor at: [email protected] or 847.998.0688