QUESTION: Typically, in this section of The Results Report, I answer one of your questions. (Which I'll do soon.) Yet first — wanted to ask you a simple question, with profound implications:
Who's the most powerful and influential person in your life?
ANSWER: Okay, I'll confess. It's a trick question. There's only one right answer.
YOU!
Immediately following a keynote presentation, a participant once asked me, "Jeff, what makes your stuff different from any other speaker I've ever heard?"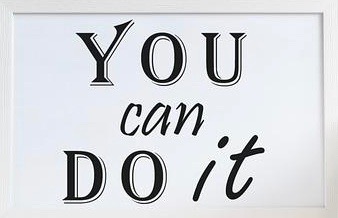 My response, perhaps surprised him. I simply said, "You. You make the difference. I'm the messenger, yet YOU get to put the message into motion."
When I speak, (or write), my goals are to challenge, inform, intrigue, educate, inspire and entertain an audience, participant or reader. While it's important each person leaves with an experience they'll long remember, it's more important they attain results they'll always value. That's why I also want to motivate folks—to take action.
And that action, is significantly influenced by what you read. What you hear. And who you listen to. Yet what you do with this knowledge, is up to you. For when it comes to new stuff, you have a "continuum of choice."
Meaning, with new strategies, ideas or approaches, you can ignore or implement them. Erase or embrace them. Or anything in between. The choice is yours.
Remember, information is valuable, yet execution is crucial. You should be compensated for what you do. For what you make happen. NOT, what you intend to do.
In a time-driven economy, you're rewarded for merely punching a clock or logging hours. While in a results-driven economy, you're rewarded for outcomes.
Now, especially, is a time for results!
And that may require new skills, attitudes and behaviors. Plus, practice, rehearsal and repetition.
After all, mastery requires repetition. And…
√ Repetition leads to recognition.
√ Recognition leads to reinforcement.
√ Reinforcement leads to internalization.
√ Internalization leads to execution.
√ And execution leads to results!
In business and life, the name of the game is results!
While it's true, that our lives are significantly influenced by the books we read and the people we meet, the most influential force in your life is YOU!
What will you do to make a difference in your life and the lives of others?
PIZZA PROFITS.
QUESTION: Jeff, do first impressions really matter?
ANSWER: The best way to answer your question, is with a simple, yet powerful story.
One of my clients, Raj, is an extremely successful banker. While in graduate school, Raj helped defray expenses by delivering pizzas. However, he wasn't your typical pizza delivery man.
Raj knew at an early age, the importance of "tangibles" and image. Raj requested and received from his employer, extra shirts and hats with the company's logo.
His strategy was simple: He knew if he looked sharp and presentable, people would likely be more willing to invite him into their home, instead of making him stand outside on the stoop in the cold or rain.
And he also knew, he'd likely receive larger tips and repeat sales.
Raj was right on both accounts.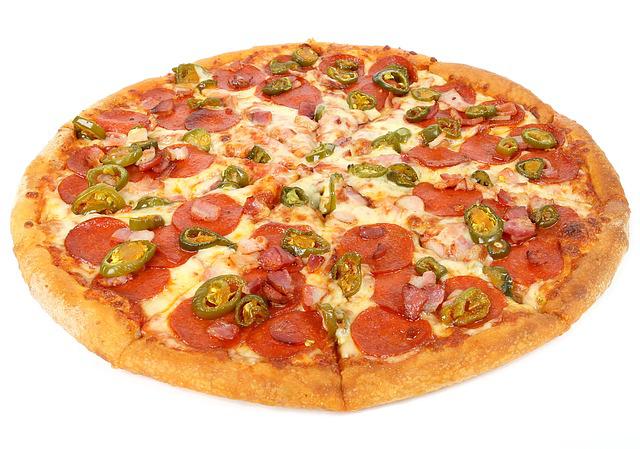 He even had business cards printed. And guess what happened? Customers would order pizzas and request only Raj deliver them!
Daily, decision-makers are bombarded by countless external stimuli: from travel, work, advertising, the media, social media and your competitors. Many times, these external factors and buying-influencers are analyzed quickly. Buyers make snap judgments and then are off and running, ready to attack the next crisis.
Therefore, you want to make sure every judgment made about your products, services, company, communication and especially you, is positive and favorable.
My friend, communications specialist Lynn Pearl, once told me, "You only have five seconds when you enter a room to make a positive impression. A confident manner characterized by a strong stride, a friendly smile, good posture and a genuine sense of energy commands respect."
Studies have even shown a firm handshake, good eye contact, or simply remembering names are critical business-growth skills.
It may not be fair, but like it or not, you're always being judged by your prospects and customers. Be sure their judgments are in your favor.
Because first impressions really do matter!
• • • • •
BONUS VIDEO CONTENT
The VINe Philosophy!
In this brief interview excerpt, you'll learn about the VINe Philosophy—and how it'll help you drive growth and success, now—and for the long-term!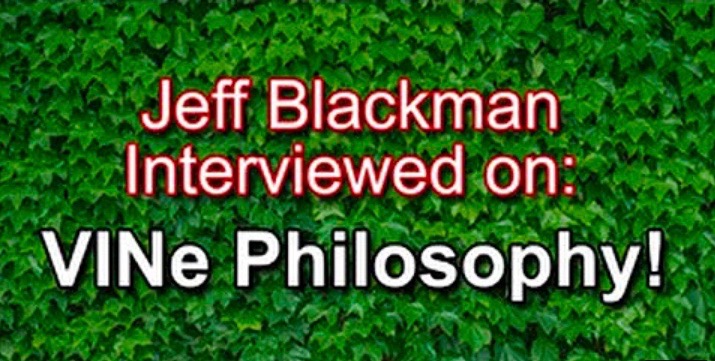 BlackmanVINePhilosophy video: (2:31)