Since the global pandemic began, my email inbox has been filled with lots of questions, concerns and challenges—from clients and readers. So in this issue of The Results Report, instead of offering counsel and guidance on only one issue, I'll address two.
First, how to identify a decision-maker—to know if you're working with a player or a pretender. Then, the importance and value of preparation—and its direct impact on your results, revenue, profits and earnings.
QUESTION: Jeff, while my business is slowly reopening—the opportunities are fewer. So it's really crucial to talk to a decision-maker. How do I identify one and what do I ask?
ANSWER: Terrific question. Whether you're in current COVID-19 times, or preparing for your post-pandemic success...
For decades, I've urged clients, "If you want a decision, ask a decision-maker!"
Which means...
You must discover, quickly and accurately:
• Who's a player versus a pretender.
• Who's a decision-maker versus an evaluator, recommender, suggester or influencer.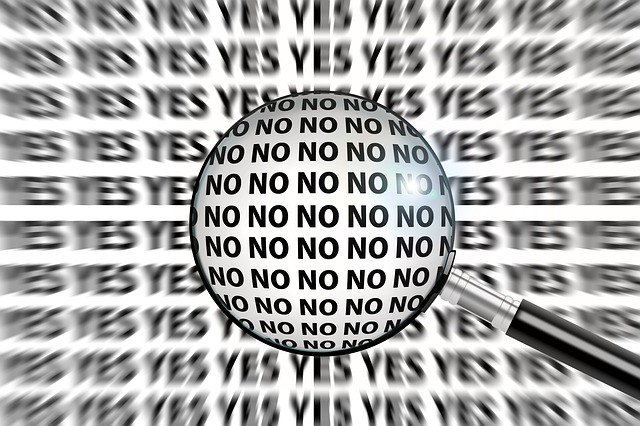 I'll never diminish the quality and humanity of another person who's not a decision-maker. However, if I'm expecting them to give me the thumbs-up, a nod of approval or say "yes" to an idea, solution or agreement AND they don't have the power or authority to do so, I'm wasting their time and mine.
Ouch. Frustrating!
Below, you'll see a series of questions. No, you don't pose them right out-of-the-box. For example, if you were to greet a prospect or client with, "Hi, nice to see you, so is this your decision or somebody else's?"—that would be goofy and stupid!
You still must always—develop rapport and discover what problems need to be solved, needs filled and dreams or goals realized.
Please take a peek at the following eight potential questions, which obviously, aren't listed sequentially. Play with the possibilities. Adapt them, so they work for you and those you serve.
1. Whose budget will be used...to help you...(reference their previously stated goals)?
2. Whose goals or strategic initiatives...are most impacted by this decision? What role will they play...in the decision-making process?
3. How will the success of our i.e., products, services, contributions, or solutions...be evaluated or assessed? And who will be doing that assessment or evaluation? To make sure we're all on the same page, how soon can we all get together?
4. Who approves our final game plan? If there's a question or a disagreement about our game plan, who makes the final call?
5. Will this be your decision...or will you be making suggestions to another leader or team member? Who might that be?
6. If this was your decision, how would you decide? How would you like to work together?
7. Ethically, I have a responsibility or ethical obligation to your, i.e., President, CEO, Owner, committee, board, senior leadership team, etc., to understand what he/she/they would like to accomplish, and I'd hate to commit an ethical breach. How can you help bring us all together...to play with the possibilities / consider your alternatives / explore various solutions / (use their specific language for a desired outcome or goal)?
8. On occasion, some clients like to include others in the decision-making process, because their company has various levels of approval-authority, and it's usually based upon i.e., a dollar amount / a level of commitment, etc. How might that come into play, if at all...with your company's decision-making process?
When you decide, to adapt and apply the preceding, others will then decide, they want YOU!
QUESTION: Jeff, have heard you speak and read your books. And know how you stress the importance and value of effective preparation. Your ongoing reminders of this strategy, have helped me land major deals. Yet, am curious...did your commitment to planning and prep, start professionally or earlier in your life?
ANSWER: Intriguing question. While there a lots of cherished moments in my childhood or adolescence where I learned the value of preparation, one of the most memorable, is when I was a twelve-year-old. And played on an All Star baseball team.
Our first-round competition was on our home diamond, which included a metal-link outfield fence. During the season, my fellow outfielders and I, had experienced every inch of that fence. The live spots and the dead spots.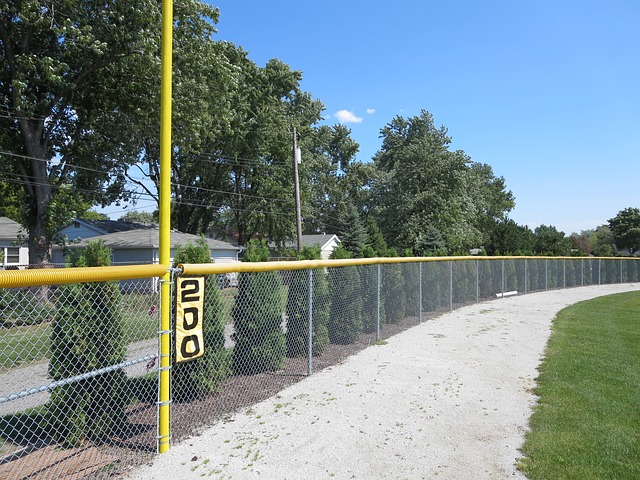 Meaning, when a ball hit the fence, we knew if it would bounce back toward us, carom at a crazy angle or hit and merely lay there. We knew when and how—to either charge a ball or wait for its bounce.
These insights, meant playing on our "home field" had
distinct advantages. Our familiarity and perceived sense of comfort with our surroundings worked to our benefit, throughout the regular season and in post-season play too. In the tournament, we easily won our first two "home" games.
For round two, we traveled to Wauconda, Illinois. Wauconda was only about a 45 minute drive north, but as a kid, this was a "big deal." Because we were now "on-the-road" ball players. A "travel" team.
I'll confess, I have few memories of that game. I know we lost, but can't tell you by what score or how we played. Yet, what I do remember, vividly, is what us outfielders did long before the game started.
We met on the left-field foul line, where the line meets the fence. There, Coach Ken McGonigle said, "Boys, this fence is different than on our home field. It's made of wood. And a ball doesn't bounce off of wood, in the same way, it bounces off of metal."
Coach McGonigle, then began to slowly walk us across the outfield fence, one step at a time. With each step, he
tossed the league ball off another wooden board. He was right, all fences are not created equal.
With some tosses, the fence seemed to suck up the ball.
That meant we'd have to charge hard to get it. With other tosses, the ball seemed to slingshot back toward us. That meant, if we charged the ball, it might hop back and past us, giving a runner an undeserved extra base. So now we knew, to wait, and play the bounce.
While the fence and our ability to play it, didn't influence the outcome of that game, it might have. And if it did, we would have been ready.
Lessons:
- attention to detail matters
- while knowledge might not always secure victory, it'll give you valuable insights for future battles, challenges or opportunities
- preparation is crucial to success
- the phrases, "I didn't know!" or "I had no idea!" aren't used by winners, they're only heard from whiners
- know your surroundings, culture and environment, (look for commonalities, but most important, discover and adapt to the differences)
- all victories, aren't always measured on the scoreboard
- look at the familiar, from a different perspective
- realize, that one bounce, one fact, one detail, one discovery—may be the difference between victory and defeat, (if not now, at some point in the future)
- be creative, do the things others don't think about, it'll give you a competitive advantage
- do the things others are unwilling to do
- be willing to alter your approach or style of play
- arrive early, (physically or virtually), it gives you the time and luxury to experiment and play with the possibilities, (time constraints create pressure and stress)
- realize, that some of the simple and at-the-time, seemingly meaningless moments in your life, are actually the most meaningful and memorable, for they teach you life-long lessons with daily application and significance