Since The Results Report began in 2000, I often hear or read from loyal subscribers like you, how much folks appreciate and value, being the beneficiary of my vast network of friends, peers and clients. These smart, talented folks share with you—lessons and insights with immediate application to your life or business. That's incredibly rewarding to readers and me! Today, is no different.
Scott Friedman and I have been pals for almost 35 years. He's a fellow award-winning speaker and author, (Celebrate! Lessons Learned from the World's Most Admired Organizations, Happily Ever Laughter and A Celebration A Day!) Scott is a valued friend—he's smart, funny, caring. Plus, he's a savvy business-pro and an altruistic philanthropist/humanitarian.
If you're ever near Denver and need a place to crash, you could be the recipient of Scott's hospitality and "open door" policy. Yet, if you also need a friend to listen to you, or someone to laugh with, you'll benefit from Scott's "open heart" policy!
When Scott and I catch-up—about life and business, it's a fun, free-flowing conversation. Always characterized by learning and laughter. And that's why I thought, he's the perfect "guest"—to help you finish 2020 and start 2021—with hope, optimism and a game plan for your successful future.
Jeff Blackman: In this current COVID culture, many are anxious or fearful. Yet you say there are ways to win—through reflection and reinvention, how so…?
Scott Friedman: It all depends on where you focus your thoughts and energy. It's easy to worry about what we can't control and dwell on what used to be. That won't serve you well. Things happen the best, for the people that make the best, out of the things that happen.
Reflect on what you like most about what you do and how it supports your values. Reinvent your life with your values front and center. Take a "life inventory" by asking:
1. What am I doing now, I love? (Make time for that in your future.)
2. What do I love doing, I'm not doing? (Bring these things into your life. Create a reward-system that lets you do more of what you love.)
3. What am I doing, I detest? (If possible, get rid of these things. Can you delegate or outsource them? Or change the task or your attitude toward it?)
JB: How does one choose their attitude, to avoid feeling victimized by circumstances and emotion?
SF: A Harvard Psychiatrist wanted to know when people were the most happy, so he created an app called Track Your Happiness. Overall, happiness was less dependent on what people were doing and more on what they were thinking. If their minds wandered toward negative thoughts, they were significantly less happy. By far, the most important factor is how we judge our experiences. Being irritated or playing the victim, involves the story we tell ourselves.
Happiness comes from learning to experience gratitude for current events, plus, how we define our past. If we look at past experiences with anger and resentment, it surfaces in the future—as anger, resentment and fear. If we look at our past with gratitude, for shaping us into the person we are today, then it appears in the future—as hope and faith.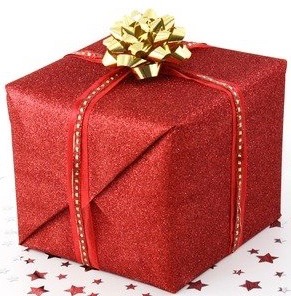 To be happier, play, "What's the gift?" With every challenge, event or circumstance, ask yourself, "What's the gift?" If there's a lesson to learn, what is it? When you seek a silver lining, you find it!
JB: You've logged lots of miles speaking internationally, that travel yielded what type of best practices…that'll work for anyone?
SF: I hit four-million miles on United a few years ago. Have spoken all over Asia, the Gulf Region, South Africa, Australia, New Zealand and parts of Europe. Anywhere in the world, whether it's being a leader, entrepreneur, solopreneur, business person or sales pro, there are three universal qualities that make people successful: Authenticity. Vulnerability. Humility. With these, you'll connect with people of all origins and regions. Also, we're all goal-seeking beings. We want to be challenged, to achieve what's important to us.
Today, more than ever, people want to feel their life matters and they're part of something larger than themselves. COVID-19 has made us aware of our interdependence on one another.
JB: How does one create their future?
SF: First, determine what you want your future to look like. If you could create your perfect 365 days a year, what would it be? Our careers are just tools to create the lifestyle we want, a chance to hang with the people we love, and to make a difference in whatever unique ways we want to make a difference.
Next, define what your success looks like. For me, it's spending quality time with friends and family, challenging myself to grow personally and professionally, staying healthy and making a difference in the lives of others. Every day, look at your "success statement" on your bathroom mirror or shower door and ask yourself, "What choices can I make today, that are aligned to my success?"
JB: What are specific steps or strategies for any business, to better connect with customers/clients?
SF: A favorite part of the research we did for Celebrate! Lessons Learned from the World's Most Admired Organizations, is how to connect with others through surprise, the element of the unexpected.
Surprise is all about finding out what's highest on peoples' joy-list and giving them more of that. It's listening carefully to what others are saying, to learn what brings them joy and how you can make that happen.
Hearing, is a physical act. Listening is a mental one. When truly listening, seek to understand. You must be totally focused on the other person. That's when the connection or magic happens.
JB: You see celebration, humor and creativity as competitive advantages, how so?
SF: They're all good ways to engage others and build connection. The first step, is to find out more about those you live with, work with and serve. Become a detective on Facebook, Instagram, LinkedIn and other platforms. Then create ways to use this information, to make life better for those in your life.
A few years ago, I spoke at the Taj Samudra hotel in Colombo (Sri Lanka). When I entered my room, I saw a picture in a frame on the bedside table.
It was me with eight incredible Burmese refugees from a children's home, my foundation, Together We Can Change the World built five years ago. I love these kids. They're the ultimate survivors. Each being rescued from a horrific life in Myanmar and living a much better life now, in northern Thailand.
Where did the hotel staff find this photo? How did they even know about TWCCTW? In their commitment to surprise, they found me on Facebook, then discovered TWCCTW's Facebook page, found the photo, copied and printed it, for my surprise. Their efforts created a fan for life. Surprising your "tribe" with meaningful photos, is a wonderful way to deepen a connection. I now surprise colleagues and clients with coffee mugs, displaying meaningful photo memories. The deeper you touch the emotions of your customers, the greater the connection.
JB: What are valuable lessons, you've learned from clients?
SF: In Celebrate!, I share a story about the Royal Plaza on Scotts hotel in Singapore. They surprise their staff with customized mugs and personalized items, and do the same with guests.
When they send an email confirming lodging, they ask guests, "Are you celebrating something special?" Or, "Is there something we can do for you?" Guests write-in lots of crazy things. Some kidding. Others serious. Either way, they do their best to create a memorable "surprise".
One guest wrote, "Your laundry prices are too expensive. I can buy a new pair of underwear cheaper, than what it costs to clean them at your hotel!" So when this guest entered his hotel room's bathroom, he saw pairs of new underwear…hanging from a clothesline!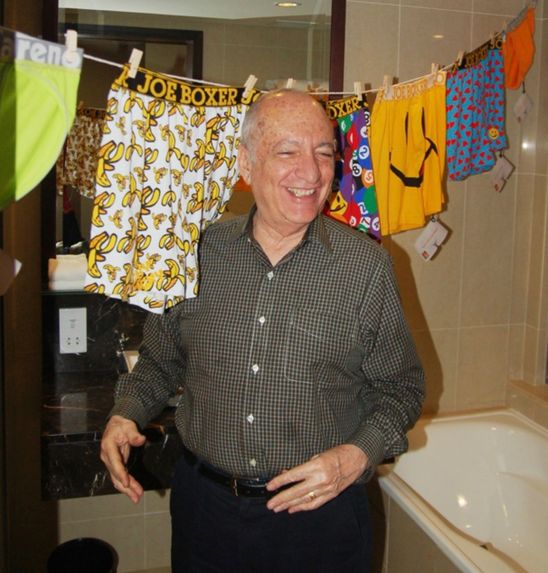 When I asked the Royal Plaza's Director of Marketing/Branding, "How do you find time to create surprise?" She said, "It's easier than you think. Once you're in the celebration mindset, ideas come quickly. We see which guests are arriving, what they've told us, and then brainstorm on how to creatively engage!"
To discover more ways to creatively engage, plus create celebration in your life and others, please take a peek at ScottFriedmanCelebrate as well as Together We Can Change the World
• • • • •
Want to see how Jeff helped one client drive results?
Please take a peek at this video, where Chris Randall, CEO of Ultra Risk Advisors, talks about
Jeff's positive and powerful impact on his team:
To explore how Jeff can help you and your team drive results—with speaking, training, coaching, consulting and ongoing reinforcment—in-person or VIRTUAL, please contact Sheryl Kantor at: [email protected] or 847.998.0688