Achievement is never a solo adventure. Whatever success I've enjoyed in life or business, it always involved the help and support of others. It requires those who believe in, encourage and value you. Then, friends often become clients. And clients, even become friends. Folks like Vickie Mal.
Vickie is terrific. Smart. Funny. Creative. She was one of my first clients, when she was the Director of Marketing for the Professional Photographers of America. We traveled the U.S., doing a series of sales results-sessions for photographers. And when I journeyed to New Zealand to help Kiwi photographers grow their businesses, it was because of Vickie's introduction.
And now, Vickie provides another valuable intro, that helps you transform a game into growth. More revenue. Higher earnings. And greater rewards. Before Vickie retired as the Membership Coordinator at the Seven Canyons Golf Club in Sedona, Arizona, she introduced me to Dave Bisbee. Dave is Seven Canyons' former General Manager and Director of Golf, and the author of Back On Course.
Dave is the perfect guy for this Results Report issue—because, despite the global pandemic, folks are still playing golf. And Dave can help you leverage golf as a business-growth opportunity. Whether you want to start playing, are new to the game or a seasoned, savvy golfer—Dave's links-lessons, will help you maximize results.
Jeff Blackman: What's your history with golf?
Dave Bisbee: My mother, an accomplished amateur golfer, took me as a three-year-old to the driving range when she practiced. To keep me occupied, the local pro, Harold Hoffman, cut down a putter and a 7 iron, so I'd try to get the ball into the hole. Every time I did, Harold gave me chocolate. I was addicted to chocolate or obsessed with golf!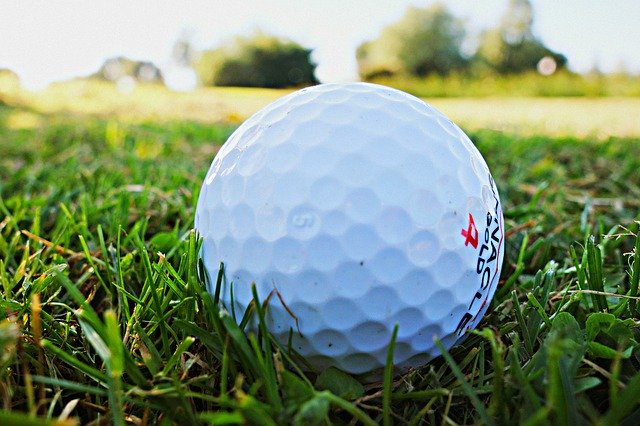 At six, at our local Club, I met Arnold Palmer. He was playing an exhibition match, with a not-yet-professional, Jack Nicklaus. Meeting Mr. Palmer was pivotal, he was the coolest. From that moment, I wanted to be a golf professional.
Started working at the golf course at twelve, gave up my amateur status at seventeen, to turn professional. Because of meeting Arnold Palmer, I've dodged a real job, my entire life!
JB: What makes golf so conducive to conducting business?
DB: There's no other shared activity with the depth and breadth of social interaction and observable behaviors, in such a neutral environment. And you don't have to be good, to reap the benefits. That's why the eGolfGroup was created, to help executives harness the power of golf in their career, organizations and personal lives.
JB: What are the intrinsic and extrinsic rewards?
DB: Interesting question, because it's how I approach the question, "Why should I play golf?" If we answer the "why" question, we can figure out the right motivational keys with each person. For some, it's social aspects or competition. Others play for outside activity. Organizationally, the game's tenets align with most corporate cultures—requiring discipline and focus. Plus, also requiring etiquette and honesty.
JB: What's your advice to someone who has never played, or, has played poorly and declared, "I don't want to embarrass myself?"
DB: First, seek help from a golf professional. My wife Helen, made an interesting observation—she was a ski instructor before meeting me and was astounded by how many people take-up golf and try to figure it out on their own. Yet, she saw almost all beginner-skiers, willingly attend ski school—before heading to a mountain-top. They wouldn't attempt it on their own, because of serious injury.
Golfers, don't risk physical harm by swinging poorly, (well, maybe some), but they can injure their ego! And well-meaning friends, often give bad advice. So I encourage beginners to find a pro. I also tell new or developing golfers, keep expectations in-check. Learn. Improve at your own pace.
JB: What are the most effective ways to use golf…to deepen relationships and create new business opportunities?
DB: When coaching execs on business golf, I stress, create a "home court" advantage. Have a Club or course that's your primary site. It becomes an extension of your office. Know the staff, take care of them, so they'll take care of you.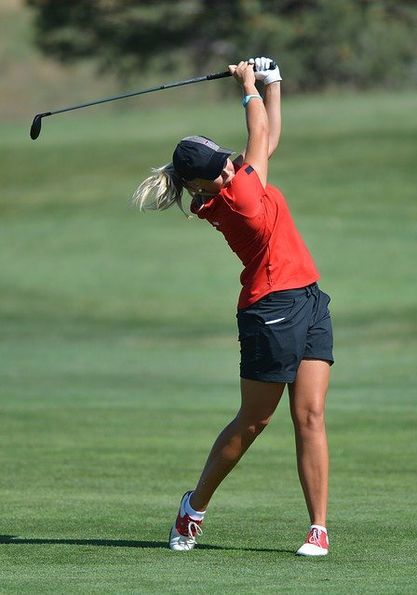 Also, know the course—how every green breaks or where hidden hazards are. When you create the right relationship with the staff and course, they'll help facilitate your experience.
Remember, this is still a "business" meeting. Do "homework" before the round: what's your prospect's or customer's level of experience, what tees should you play, do they have a favorite brand of ball, (give them a couple sleeves). Insights before you play, create a memorable experience that deepens a relationship.
And plan time after the round, to put a "bow" on the day. Play early enough to catch lunch. If an afternoon round, plan dinner or drinks and snacks. It's a great time to reflect on the experience and set up next steps. Or, if appropriate, ask for the sale!
JB: How can an individual or company, improve top and bottom-line results, by leveraging golf?
DB: The game has opened doors and put me in front of people I'd never have access to. I also know countless individuals who owe their career successes to golf. It got them jobs, contracts and I've even witnessed mergers and acquisitions initiated or finalized while playing golf.
For individuals who don't yet play, get started. Find a coach, improve your skills. Move the ball around the course. Know etiquette. Familiarize yourself with the rules. Get out there!
For an organization, golf promotes diversity, team-building, reward, recognition, cultural alignments with the game's tenets, respect for rules, sportsmanship and self-discipline.
JB: By playing golf with someone, how does it help you gain insights into their style, personality and decision-making?
DB: Playing 18 holes with someone, offers real insights. You need to know who you're looking at. Realizing, they're looking at you too. Meaning, refrain from throwing your putter!
When I first meet someone on a golf course, I look at and in their golf bag. If they're playing top-of-the-line clubs, but they're a few years old, I assume trust is important to them. I might ask how long they've been playing their "brand's" irons, and if I get a response like, "This is my third set, really like the feel."—this tells me they're loyal to a brand they trust. But, if I look in the bag and see the latest technology in a driver, woods and irons, I know this person buys the latest greatest thing pros use. So I'll play to their ego.
JB: Who are some of the celebrities you've played with? What did you learn?
DB: The game has given me opportunities to meet U.S. Presidents, Vice Presidents, Supreme Court Judges, Academy Award winners, Hall of Fame athletes, titans of industry and Heads of State.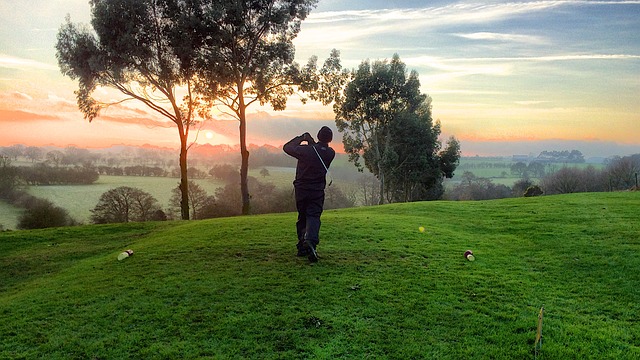 What strikes me, is when it comes to golf, there's commonality between all these uncommon people. The game is the great equalizer.
JB: Dave, I once had a client say, "On the golf course, you should be fast, fun and good. Or, at least two of the three!" …
DB: That's good advice. If I had to pick two, it would be fast and fun. Or, you need to keep pace and be remembered for being enjoyable.
For more enjoyable and profitable ways to grow with golf, take a peek at:
and
• • • • •
Want to see how Jeff helped one client drive results?
Please take a peek at this video, where Chris Randall, CEO of Ultra Risk Advisors, talks about
Jeff's positive and powerful impact on his team:
To explore how Jeff can help you and your team drive results—with speaking, training, coaching, consulting and reinforcment—in-person or virtual, please contact Sheryl Kantor at: [email protected] or 847.998.0688